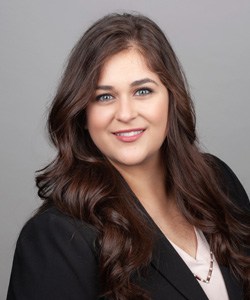 CRISTINA BALLARD (Vanea)
(Attorney)
Frisco, Texas
972-370-3333
972-294-5274
Email Me

CRISTINA BALLARD (Vanea) joined Plunk Smith's transactional practice as an associate in May 2019. She focuses primarily on corporate law and routinely drafts company agreements, employment contracts, asset purchase agreements, and other general corporate documents.
Prior to joining the firm, Cristina Ballard was an attorney at a small commercial litigation and bankruptcy firm. There, she represented a wide variety of businesses and individuals throughout the litigation process.
Cristina Ballard graduated with her B.A. from Southern Methodist University in 2015. She received her J.D. and a Law Certificate in Business and Transactional Law from the University of Oklahoma College of Law, where she was a Dean's List member.
In her free time, Cristina Ballard enjoys traveling with her husband, going to the park with her dog, and spending time with her family and friends.